陳宗嶽的個人資料(英)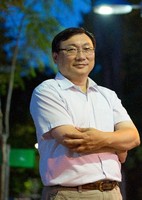 Name:Chen, Tzong-Yueh
Current Position:Distinguished Professor
Science Group:Aquaculture
Research Interests:fish genomics、fish immunology、microfluidic detection platform
E-mail:ibcty@mail.ncku.edu.tw
Tel:+886-6-2757575#58216
Hompage:Hompage
Laboratory:Laboratory
---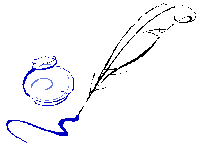 Education
| | | | | |
| --- | --- | --- | --- | --- |
| School | Department | Country | Degree | Period |
| National Yang-Ming University | Institute of Genetics Sciences | Taiwan | Ph.D. | 1992.08 ~ 1999.05 |
| National Yang-Ming University | Institute of Genetics Sciences | Taiwan | M.S. | 1988.09 ~ 1990.06 |
| National Taiwan University | Department of Horticulcure | Taiwan | B.S. | 1984.10 ~ 1988.06 |
學校 系所 國家 學位 起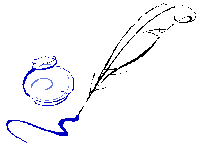 Experiences
| | | |
| --- | --- | --- |
| Institute | Position | Period |
| Department of Biotechnology and Bioindustry Sciences | Director | 2015.08- present |
| Institute of Biotechnology, National Cheng-Kung University | Professor and Chair | 2012.08 – 2017.07 |
| Agriculture Biotechnology Research Center, National Cheng Kung University | Research Fellow and Director | 2012.08 - present |
| University Center for Bioscience and Biotechnology, National Cheng Kung University | Deputy Director | 2011.08 - present |
| Institute of Biotechnology, National Cheng-Kung University | Standing Director | 2012.12 - present |
| Fish Breeding Association | Standing Director | 2012.03 - present |
| Patent Attorney of Taiwan | | 2003.07 - present |
| Agriculture Biotechnology Research Center, National Cheng Kung University | Associate Research Fellow and Director | 2011.02 - 2012.07 |
| Institute of Biotechnology, National Cheng Kung University | Associate Professor and Chair | 2010.02 - 2012.07 |
| Fish Breeding Association | Director | 2003.05 - 2012.03 |
| Agriculture Biotechnology Research Center, National Cheng Kung University | Associate Research Fellow | 2007.08 - 2011.01 |
| Institute of Biotechnology, National Cheng Kung University | Associate Professor | 2007.08 - 2010.01 |
| Institute of Biotechnology, National Cheng Kung University | Associate Professor | 2001.08 - 2007.07 |
| Intellectual Property Office, Ministry of Economic Affairs | Adjunct Patent Examiner | 1993.03 - 2008.12 |
| Institute of Biotechnology, National Cheng Kung University | Associate Professor | 2001.08 - 2007.07 |
| Agriculture Biotechnology Research Center, Naional Cheng Kung University | Assistant Research Fellow | 2001.08 - 2007.07 |
| Division of Molecular and Genomic Medical Research, National Health Research Institutes | Posdoctor Research Fellow | 1999.08 - 2001.07 |
| Institute of Molecular Biology, Academia Sinica | Posdoctor Research Fellow | 1999.05 - 1999.07 |
| Institute of Molecular Biology, Academia Sinica | Researcher Assistant | 1992.06 - 1992.08 |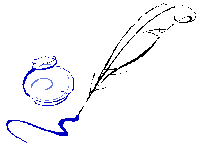 Research Interests:bioinformatic
Fish Molecular Immunology and Diagnosis
My research fields mainly focus on viruses that cause high mortality in marine cultivated fish species around the world. The researches include the analysis of virus crystal structure, epidemiology and fish immunology with industrial applications, hoping to conquer difficulties on aquaculture and come up with proper solutions. My studies contain Complete NNV crystal structure analysis, microfluidic detection platform of virus diagnosis, anti-virus mechanism in fish. I further and develop the immune-inhibition technique to promote the growth of cultured animals which benefits global food supply.
Anti-virus mechanism in fish
Through studying the multiple pathways for virus to infect fish, a series of mechanisms for hosts to defend virus invasion are studied, including crucial factors for anti-virus and immune regulation in fish. The results will speed the development of anti-viral method, and become molecular biomarkers to estimate the anti-virus vaccine efficacy.
Complete NNV crystal structure analysis
We have cooperated with experts from NSRRC and completed the three-dimensional structure analysis of NNV, providing new strategy for vaccine development and possible epitopes for high specificity of targeting to virus.
Microfluidic detection platform of fish virus diagnosis
The microfluidic detection platform is an automatic system combining molecular organism detection, immerging engineering and material technology. The minimized virus detection particles attribute to the past studies of our lab. Its characteristics are fast examination, high sensitivity and specificity, which make the platform an important tool in building a complete disease prevention strategy.
Development of immune-inhibition technique
I further apply the immunology principle and develop antigens with biotechnology. With negative regulation of growth factor, we can greatly increase speed of growth. The technique is applied to negatively-regulated melanin factor and the negative-growth factor of adipocyte which improve the quality of meat products. The technology has been transferred to many domestic and foreign companies and adapted to functional feed products.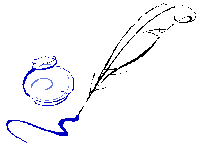 ResearchGate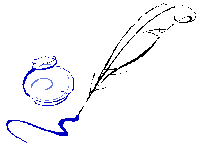 Honors
| | |
| --- | --- |
| Name of Award | Year of Award |
| 生物科學研究傑出獎 | 2015 |
| 第二十一屆東元獎 | 2014 |
| 102年度傑出研究獎 | 2014 |
| 102年度補助大專院校獎勵特殊優秀人才措施研究優良獎 | 2013 |
| 國家發明創作獎發明獎銀牌 | 2013 |
| 李國鼎科技與人文講座金質獎章 | 2012 |
| 台北生技獎產學合作銀獎 | 2012 |
| 2012傑出生技產業獎年度創新獎 | 2012 |
| 國家發明創作獎發明獎銀牌 | 2012 |
| 101年度補助大專院校獎勵特殊優秀人才措施研究優良獎 | 2012 |
| 101年度傑出技術移轉貢獻獎 | 2012 |
| 第九屆國家新創獎 | 2012 |
| 第八屆國家新創獎 | 2011 |